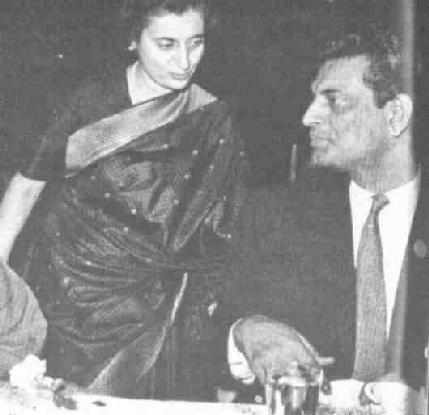 A prize moment: with Mrs Gandhi.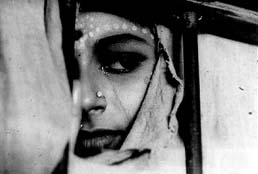 Sarmila Tagore in "Apur Sansar" ; the wedding night. The famous "angular" shot that uses the eye-metaphor to light up the mind the shaken bride.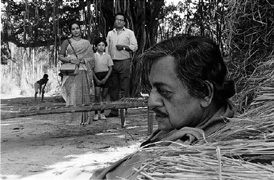 "Aguntuk" was indeed a graceful last innings knock . I thought of Bergman's "Fanny and Alexander".
---
It's an irony to me that the sexiest character (according to me of course) in the history of Bengali films is of a tribal girl and was played by Simi Garewal, a non-bengali actress. Begging for "more mohua" in Arannyer Din Ratri, one of my Ray favourites.
---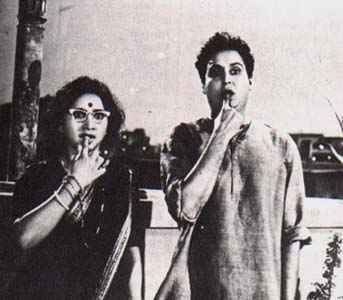 Soumitra and Sandya Roy in Ek Tuku Basa; a comedy worth seeing.

Actor par excellence, Soumitra Chatterjee
---
My first love (I was 9 years old then; she was 29)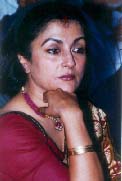 and my most favourite actress in the history of cinema, Aparna Sen
---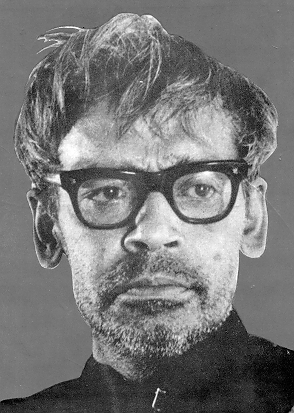 I find many of his films too melodramatic, but the passion, the pain is rare. I want to know lot more about Ritwik Ghatak's interactions with Ray.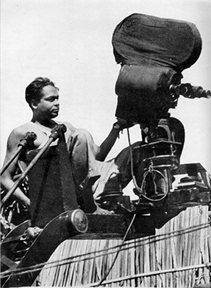 On the sets.
My favourite Ritwik film, quite clearly is "Meghe Dhaka Tara".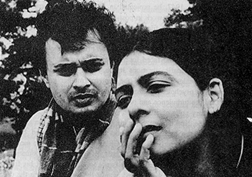 Anil Chatterjee (dada) tries to console Supriya Chowdhury (Nita).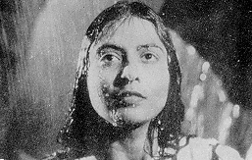 I have probably never seen a more talented Supriya.
The "Great Mother Archetype" comes into play again, she represents Uma in a number of moments including her last frantic cry "Dada, ami baNchte chai" that echoes in the mountain green.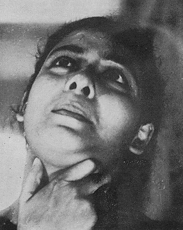 Ritwik's close-ups, as some critics say, were far more passionate than most of his contemporaries', mostly a vivid portrait of inner pain and agony. Nita (Supriya)'s face apparently gave him tremendous scope.
---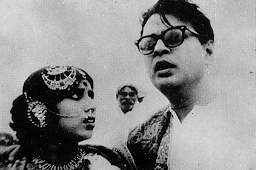 Anil Chatterjee, another fine actor in "Ranger Golam". I personally feel he gave his best performance in Amol Palekar's Hindi teleserial "Naqab". Although who could forget "Sagina Mahato" or "Mahanagar" ?
---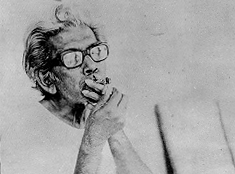 Ramkinkar Beij. Many believe Ritwik's unfinished documentary on him had great dimensions, so do people say about Samaresh Bose's novel. But it's a strange coincidence, that all efforts to recreate his life and work, were left unfinished.
---